Law Offices of Dale M. Kornreich – Uninsured / Underinsured Motorist Claims
After a vehicle accident, you are more worried about your injuries than if the other person has proper insurance. However, many times the reality is they either do not have enough insurance or they have no insurance. This is why it is important to have underinsured/uninsured motorist coverage on your insurance policy. The Law Offices of Dale Kornreich located in Agoura Hills, CA is able to handle all uninsured/underinsured motorist claims. We have 30 years in the business of personal injury/wrongful death claims. Give us a call today for your free initial consult.
What is Uninsured Motorist Coverage?
If you have automobile insurance, it is important that you know what your policy actually does in the event of an accident. An uninsured motorist could cause major problems for you in the event you have an accident. It is more likely that uninsured motorist coverage will help you in this type of case. A claim made on your insurance is more likely to have results than trying to get money from a person who has no insurance. The Law Offices of Dale Kornreich is here for our Thousand Oaks, Agoura Hills, Ventura County, Los Angeles County and surrounding area victims. We will help you determine the best course of action and be there each step of the way.
Underinsured Motorist Coverage
Many people think the minimum automobile insurance is sufficient. This is usually not the case. In most cases this amount will not cover all your medical bills and damages. Underinsured motorist coverage is very important and can be very beneficial if you ever get into an automobile accident. You can file a claim under your insurance for the extra amount that the at fault driver's insurance doesn't cover. This gives you a peace of mind each time you take your vehicle out on the road. The Law Offices of Dale Kornreich offers a free initial consult and will help you with your claims. We have been servicing the Thousand Oaks, Agoura Hills, Ventura County, Los Angeles County and surrounding areas for over 30 years and we know all the laws and your rights. Contact us today!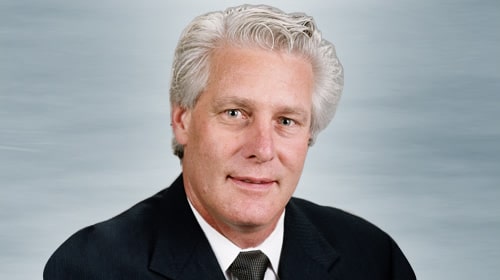 Dale M. Kornreich
6165 Fairview Pl. Suite 100, Agoura Hills, CA. 91301-1853
Frequently Asked Questions

1
What should I do if I'm involved in an injury accident?
You should gather as much information as possible about the accident, take photographs, obtain the names, addresses and telephone numbers of all witnesses, and foremost, do not admit fault. Mr. Kornreich will advise you on the issue of fault and who's liable. It is very important to contact your lawyer immediately.
2
What about medical treatment and my medical bills?
Regarding Medical Treatment: If you are injured in an accident you must seek medical care immediately! Any delay in receiving medical treatment will jeopardize your personal injury case. Insurance companies look at "delays in medical care" as an indication that you were are not hurt—which could effect your eventual settlement.
3
What about attorney fees?
There is no charge for the initial consultation and there are no attorney fees until your case is resolved. Your case will be handled on a "contingency fee basis." In other words—there is no attorney fee UNLESS there is a successful recovery—and Mr. Kornreich does not like working for free.
4
What about the costs involved in litigating the case?
Mr. Kornreich will advance all costs involved in litigating your case. Upon conclusion of the case Mr. Kornreich will be reimbursed for his advanced (out-of-pocket) costs.