Law Offices of Dale M. Kornreich – Verdicts & Settlements
Representative Examples of Cases Previously Handled by Dale M. Kornreich
$4,742,000—Wrongful Death—Metrolink Train Accident
$1,500,000—Personal Injury (Neck & Back)—Auto vs. Auto
$1,250,000—Personal Injury (Broken Leg)—Auto vs. Auto
$829,500—Personal Injury (Neck & Back)—Truck vs. Auto (Uninsured Motorist Claim)
$750,000—Premise Liability (Neck & Back)—Race Track Accident
$515,000—Personal Injury (Foot Injury)—Oil Field Accident
$500,000—Personal Injury (Neck & Back)—Auto vs. Auto (Uninsured Motorist Claim)
$400,000—Wrongful Death (Child)—Pool Accident
$375,000—Personal Injury (Neck & Back)—Auto vs. State of California
$350,000—Personal Injury (Decubitus Ulcers)—Convalescent Hospital Claim
$325,000—Personal Injury (Fractured Leg)—Auto vs. Auto
$300,000—Personal Injury (Neck & Back)—Auto vs. Auto
$300,000—Personal Injury (Neck)—Premise Liability—Falling Tree Limb
$295,000—Personal Injury (Neck & Concussion)—Trash Truck Lowering Bin On Plaintiff's Head
$250,000—Personal Injury (Broken Leg)—Auto vs. Auto
$250,000—Personal Injury (Neck & Back)—Auto vs. Auto (Uninsured Motorist Claim)
$250,000—Personal Injury (Neck & Back)—Auto vs. Auto
$240,000—Personal Injury (Decubitus Ulcers)—Convalescent Hospital Claim
$235,000—Personal Injury (Neck & Back)—Auto vs. Auto
$223,000—Personal Injury (Fractures, Abrasions)—Auto vs. Motorcycle
$220,000—Personal Injury (Back Injuries)—Auto vs. Auto
$220,000—Personal Injury (Back Injury)—Premise Liability, Falling Object
$210,00—Personal Injury (Fracture & Back Injuries)—Premise Liability
$205,000—Personal Injury (Neck & Back)—Auto vs. Motorcycle
$200,000—Personal Injury (Neck & Back)—Auto vs. Auto
$200,00—Personal Injury (Neck & Back)—Auto vs. Auto
$182,000—Personal Injury (Neck & Back)—Auto vs. Auto
$175,000—Personal Injury (Neck, Fractured Wrist)—Premise Liability, Tripping Hazard
$175,000—Personal Injury (Neck & Back)—Auto vs. Auto
$175,000—Personal Injury (Neck & Back)—Auto vs. Auto
$170,000—Personal Injury (Neck, Shoulder, Back)—Truck vs. Auto
---
THIRTY-SIX Additional Cases whose values ranged between $155,000 to $100,000. These cases involved Dog Bites, Auto Accidents, Motorcycle Accidents, Truck Accidents, and Premise Liability.
If you or a loved one is in need of legal assistance, call the Law Offices of Dale M. Kornreich at (818) 874-1470.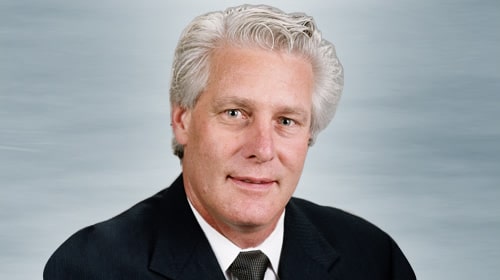 Dale M. Kornreich
6165 Fairview Pl. Suite 100, Agoura Hills, CA. 91301-1853
Frequently Asked Questions

1
What should I do if I'm involved in an injury accident?
You should gather as much information as possible about the accident, take photographs, obtain the names, addresses and telephone numbers of all witnesses, and foremost, do not admit fault. Mr. Kornreich will advise you on the issue of fault and who's liable. It is very important to contact your lawyer immediately.
2
What about medical treatment and my medical bills?
Regarding Medical Treatment: If you are injured in an accident you must seek medical care immediately! Any delay in receiving medical treatment will jeopardize your personal injury case. Insurance companies look at "delays in medical care" as an indication that you were are not hurt—which could effect your eventual settlement.
3
What about attorney fees?
There is no charge for the initial consultation and there are no attorney fees until your case is resolved. Your case will be handled on a "contingency fee basis." In other words—there is no attorney fee UNLESS there is a successful recovery—and Mr. Kornreich does not like working for free.
4
What about the costs involved in litigating the case?
Mr. Kornreich will advance all costs involved in litigating your case. Upon conclusion of the case Mr. Kornreich will be reimbursed for his advanced (out-of-pocket) costs.