Wrongful Death Lawyer – Serving Thousand Oaks, Agoura Hills, Ventura County, Los Angeles County and Surrounding Areas
The loss of a loved one is devastating. A wrongful death is tragic and can leave you overwhelmed and not sure where to turn. Turn to The Law Offices of Dale Kornreich of Agoura Hills, CA. We specialize in wrongful death claims and have 30 years of experience. Wrongful deaths are out of the blue, which means you have been caught off guard emotionally and financially. Give us a call for your free initial consult. We are here to help you during this tragic time.
Economic and Non-Economic Damages
The Law Offices of Dale Kornreich understands what you are going through after a wrongful death. We also know the laws and what we can do to help our Thousand Oaks, Agoura Hills, Ventura County, Los Angeles County and surrounding area residents. We are able to help with economic damages such as past and future wages, medical expenses, loss of benefits, and burial/funeral costs. We can also aid you with non-economic losses such as loss of companionship, love, affection, comfort, moral support, household contributions, and emotional distress. Give us a call today for more information. Our team is here for you each step of the way through your wrongful death claim and we are very sensitive to your needs.
Wrongful Death Claims
Wrongful deaths can happen from a wide range of situations. These claims are filed by dependents or heirs who have lost a loved one due to someone's negligence or wrongful actions.
These causes could include:
Defective Products
Toxic Materials
Industrial Accidents
Construction Accidents
Unsafe Premises
Helicopter Crashes
Airplane Crashes
Train Wrecks
---
These are just some of the claims we provide. If you are unsure of your rights and need help with laws regarding wrongful death in the Thousand Oaks, Agoura Hills, Ventura County, Los Angeles County and surrounding areas, give us a call. We guarantee our full attention and dedication to your case during this sensitive time.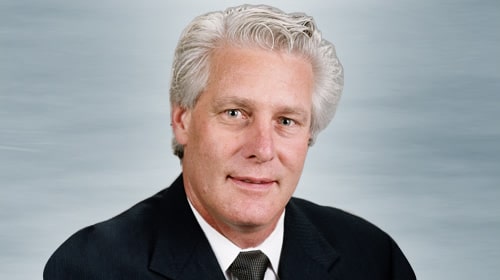 Dale M. Kornreich
6165 Fairview Pl. Suite 100, Agoura Hills, CA. 91301-1853
Frequently Asked Questions

1
What should I do if I'm involved in an injury accident?
You should gather as much information as possible about the accident, take photographs, obtain the names, addresses and telephone numbers of all witnesses, and foremost, do not admit fault. Mr. Kornreich will advise you on the issue of fault and who's liable. It is very important to contact your lawyer immediately.
2
What about medical treatment and my medical bills?
Regarding Medical Treatment: If you are injured in an accident you must seek medical care immediately! Any delay in receiving medical treatment will jeopardize your personal injury case. Insurance companies look at "delays in medical care" as an indication that you were are not hurt—which could effect your eventual settlement.
3
What about attorney fees?
There is no charge for the initial consultation and there are no attorney fees until your case is resolved. Your case will be handled on a "contingency fee basis." In other words—there is no attorney fee UNLESS there is a successful recovery—and Mr. Kornreich does not like working for free.
4
What about the costs involved in litigating the case?
Mr. Kornreich will advance all costs involved in litigating your case. Upon conclusion of the case Mr. Kornreich will be reimbursed for his advanced (out-of-pocket) costs.